---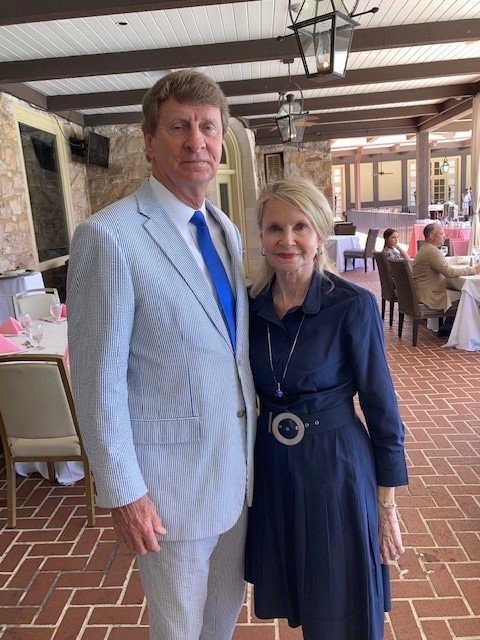 Have you met Redonda and Lowell Broom? Redonda and Lowell joined our church on Sunday, August 28. We hope you'll get to know them a little better through this latest "Meet Our New Member" blog, and that you'll have the chance to connect with them one Sunday in worship.
Tell us about your family. We have three married, adult children (two daughters and a son) and six grandchildren. Our two daughters and their families live in Mountain Brook and our son and his family live in Vestavia.
Where do you work? Lowell is a retired accounting professor and CPA. Redonda has been a homemaker for many years and is still a hardworking wife, mother, and grandmother!
What led you to Mountain Brook Baptist Church? A beautiful traditional worship service and very friendly people
What is your favorite Bible story or verse, and/or your favorite hymn or praise song? Romans 8:38-39 and "When We All Get to Heaven"
What are some of your hobbies and interests? Lowell loves playing golf and spending time with family at the beach or the lake. Redonda enjoys entertaining, socializing with friends, and spending time with family.
What is a fun fact other people may not know about you? Lowell paid for his undergraduate education with a basketball scholarship. Redonda was an excellent sprinter in track and ran on a state champion high school 4 by 100 relay team.