---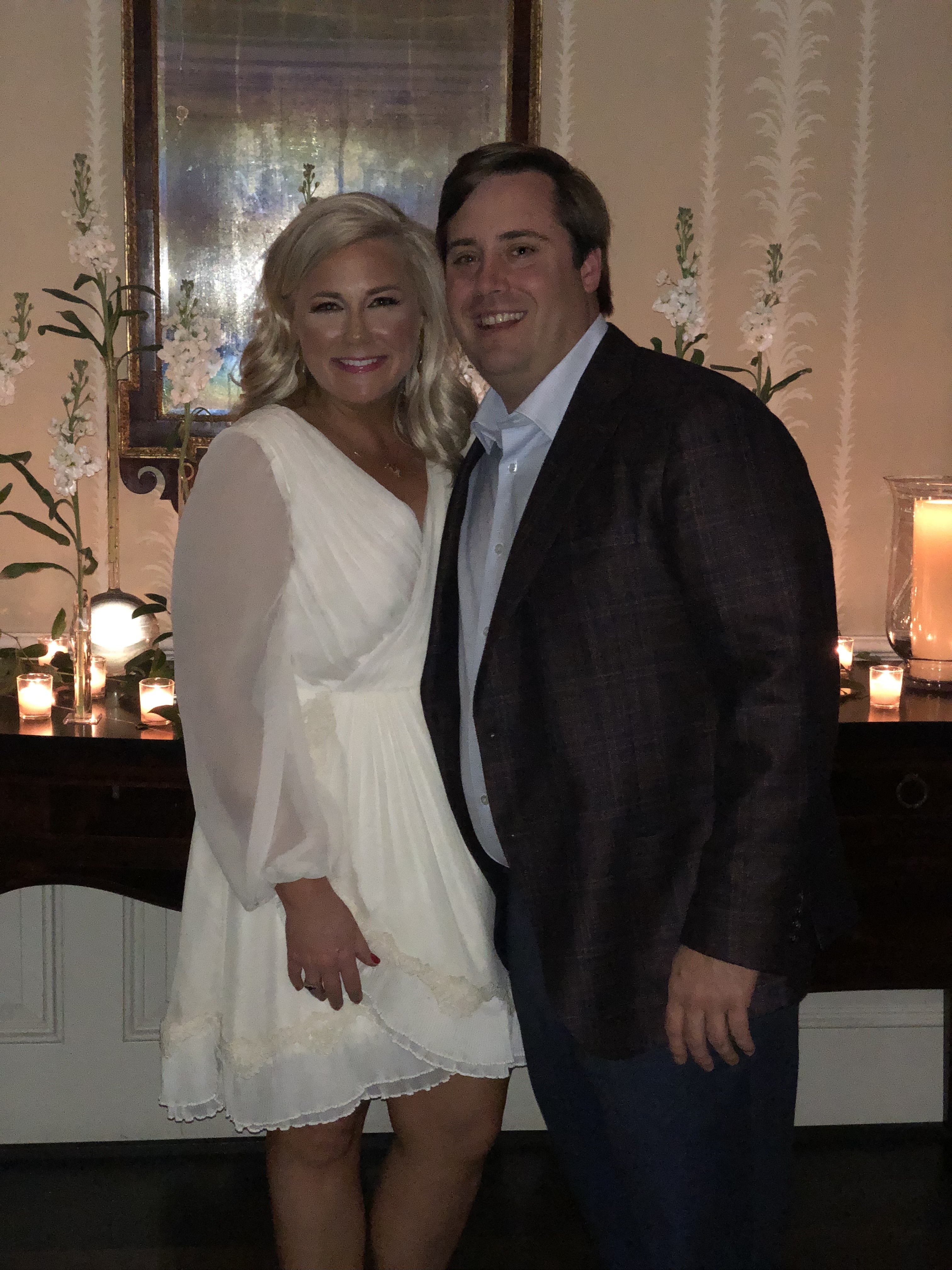 Have you met the Bruhns? Katelyn and Mitchell Bruhn joined our church on Sunday, January 9. We hope you'll get to know them a little better through this latest "Meet Our New Member" blog, and that you'll have the chance to connect with them one Sunday in worship!
Tell us about your family.
It's "just the two of us" (say it to the tune of Grover Washington/Bill Wither's song!).
Where do you work?
I (Katelyn) am the Director, Corporate Development for Easterseals of the Birmingham Area and Mitchell is a Project Manager for Brian's Flooring.
What led you to Mountain Brook Baptist Church?
Mitchell and I made it our goal to find a church family by our one-year wedding anniversary! Mitchell suggested first visiting Mountain Brook Baptist, because the church is near our home and we have both heard good things about the church. Mitchell reached out through the church website to let them know we were coming to visit and gave our backstory. I personally loved that Mitchell did this - it will always be a sweet memory to me of Mitchell leading our family. Sharon Howard reached out and greeted us our first Sunday and showed us to our Sunday School room! We felt welcomed and at home from first walking in the doors. We loved visiting with the members of our Sunday School class! Claire Hills told me all the ways we could get plugged in at church, which to me was exciting to hear all the different avenues where you can give back. We have loved the friends we have already made and look forward to the future here at Mountain Brook Baptist. Church family is so important to us, and we're glad y'all are ours!
What is your favorite Bible story or verse, and/or your favorite hymn or praise song?
I (Katelyn) love so many hymns, it's easier for me to remember hymns than verses, both bring peace and joy! I do love "Great is Thy Faithfulness," especially the line "all I have needed, thy hand hath provided." Time and time again this has served as a great reminder to me of the Lord's faithfulness for our lives. The verse we chose as a family is "Now to him who is able to do immeasurably more than all we ask or imagine, according to his power that is at work within us" (Ephesians 3:20).
What are some of your hobbies and interests?
We love to entertain, so we more than likely will invite you over to our home for a dinner party rather than out to eat at a restaurant. I love to cook and set a table and Mitchell is a big conversationalist! Mitchell is "retired" from coaching Mountain Brook Football Youth League - he had many winning seasons and enjoys being outside building youth up in our community!